Microsoft Windows
Webtech Nepal has collaborated with Microsoft and assisted countless customers with Windows operating systems
Microsoft Windows
Webtech Nepal is a Microsoft-Authorized Partner of Nepal. We provide Businesses, Corporates, and Government with Microsoft Software Licensing, Microsoft Azure Cloud, and additional Microsoft Solutions.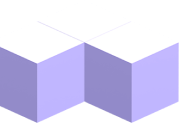 Webtech Nepal is a software and website development company in Nepal that can transform your ideas into a new force that drives your organization.
Our latest blog posts will give you all the information you could possibly need
Webtech Blog & News
Let's Get Started Your Project
Have a Question or Ready to grow your business today?