About this project
Protrek Adventure is a renowned mountain guide business that offers Himalayan treks and expeditions. We were founded and are operated by dedicated, highly experienced, and qualified mountaineering specialists, and we use our knowledge and experience to create adventure excursions that will surpass your wildest dreams. Whether you are interested in a multi-day walk or a more difficult mountaineering trip, we are confident that you will find the quality of the experience provided on our excursion to be unparalleled. Contact us to discuss your next excursion.
Client : Protrek Adventure
Date : June 4, 2022
Category : Tourism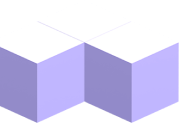 Webtech Nepal is a software and website development company in Nepal that can transform your ideas into a new force that drives your organization.
Our latest blog posts will give you all the information you could possibly need
Webtech Blog & News
Let's Get Started Your Project
Have a Question or Ready to grow your business today?